Texas' location in the middle of the central monarch migration route between Mexico and Canada makes the Lone Star state crucial in tri-national efforts to conserve monarch and pollinator habitat. Texan by Nature, US Fish and Wildlife Service, Texas Parks and Wildlife Department (TPWD), National Wildlife Federation, Lady Bird Johnson Wildflower Center and other groups have joined forces to conserve and rehabilitate habitat for the majestic monarch butterfly and other important pollinators.
TPWD has partnered with government and non-governmental organizations to conduct needed research and promote the expansion of nectar-producing way stations along highways and in our parks, schools, and backyard gardens. Texas Department of Transportation, the Texas Comptroller of Public Accounts, the Lady Bird Johnson Wildflower Center, Texan by Nature, and National Wildlife Federation are among those partners.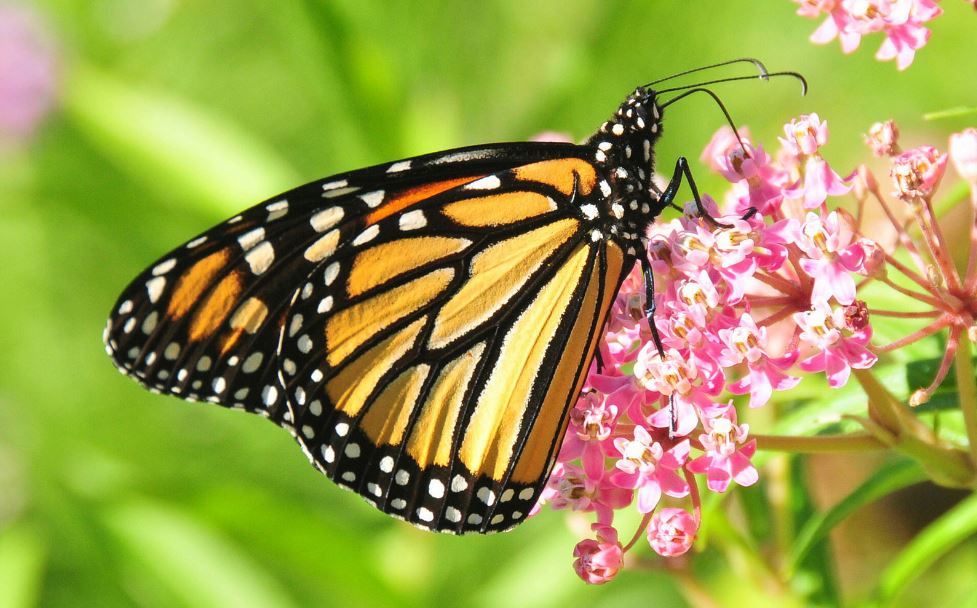 The Wildflower Center's Project Milkweed is focused on building milkweed supply and diversity by collecting native milkweed seeds from across the state, performing trials to better understand how to propagate native milkweeds, and distributing seeds and plants to schools and growers.
The National Wildlife Federation has launched a major urban initiative for monarch conservation and has secured pledges from 181 mayors nationwide, including 54 in Texas. NWF is also working with more than 40 schools in Texas to engage young people in saving the monarch.
The U.S. Fish and Wildlife Service has launched an unprecedented communications campaign and conservation initiative, committing $2 million for monarch conservation projects in 2015 and $4 million for the next five years from 2016 to 2020. The Service established the monarch butterfly as a national priority in 2015 and continues to work with partners at all levels – local, state, national, and international – to advance monarch conservation efforts with a large focus on habitat restoration and enhancement.
Over the last decade, the migrating monarch population has decreased by 80%, down from an estimated one billion in the 1990's, and falling to an all-time low of 35 million in 2013. Monarch butterflies and other pollinators who share their habitat, such as hummingbirds and beneficial insects, are a vital part of nature's life cycle. Pollinators ensure the reproduction of flowering plants and pollinate agricultural crops fundamental to the economy and well-being of Texans.